Walk Up Mode
Friday, November 4, 2022
Walkup mode is an incredible new feature that allows hosts to sign up passerbys, which allows the seamless processing of credit cards combined with the security of accepting the Terms of Service provided by using the Tailgreeter platform.


Click on the Download QR Code button and you will be given a QR code and instructions on how to buy a ticket.


2. Print out or take a screenshot of the image and tell guests to follow the instructions.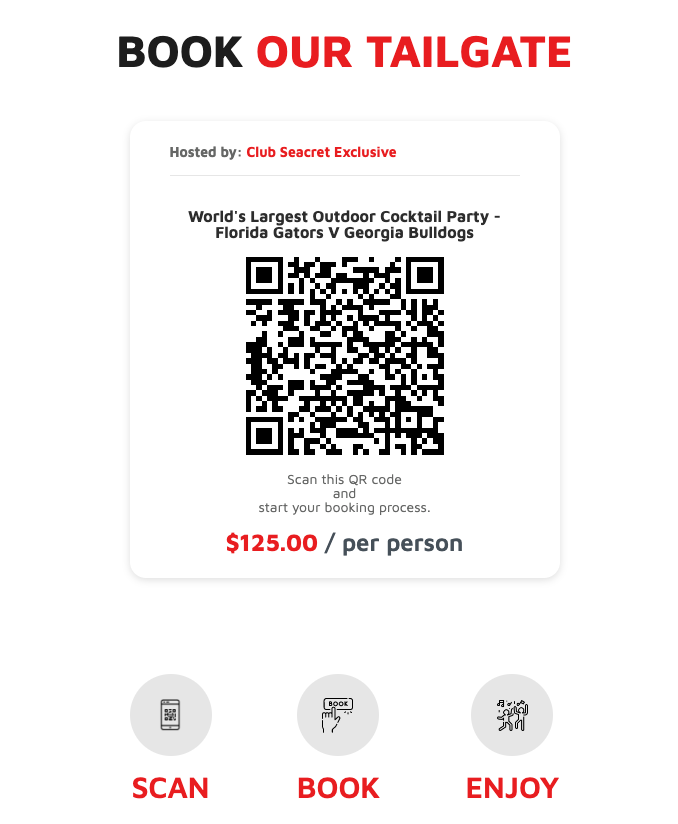 3. Instruct guests to use the new "Checkout As A Guest" option when they reach registration.




4. After purchase, guests will be sent an email with a QR code for every ticket that they've purchased.

5. Scan per usual and they are good to go!